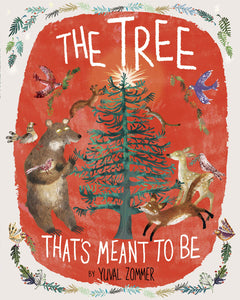 This Christmas, families can read this heartfelt, gorgeous holiday story about a lonely little Christmas tree that learns what it means to be loved—with a powerful message to children that they are perfect just as they are.
A small, crookled fir tree is left all alone after the others near it in the forest are chosen by families as Christmas to bring home. But when the forest animals gather around the lonely little tree to cheer it up and celebrate the season, it finds the warmth of the holidays in the heart of a cold, snowy forest.
This is a charming and classic-feeling holiday picture book with a timely message about celebrating our differences and sticking by our friends. Families will love making this part of their holiday traditions, as a perfect book to talk about kindness, generosity, and the true meaning of Christmas.