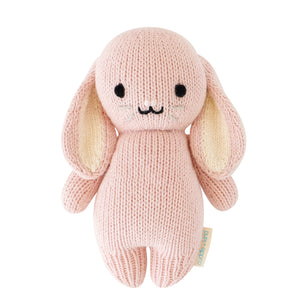 Stylish Hand Knit Dolls With An Impact 
Every heirloom-quality baby animal is lovingly handcrafted from natural Peruvian cotton yarn, with carefully considered details. At just a little bigger than your hand, they're the softest, most lovable companions you could imagine. 
1 baby doll provides 5 meals to children in North America and around the world!
Every heirloom quality doll is a little work of art, hand-knit stitch by beautiful stitch by artisans in Peru.